Southern Oregon
Subscribe!

Be notified of news
& updates by email
EDUCATION SERVICE DISTRICT
signup | manage settings


SOESD / Technology & Media Services / Media Materials Library / News

What's Happening in December, 2016?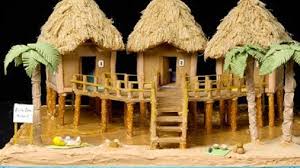 December 12th is Gingerbread House Day


Flower: Holly or Narcissus
Birthstone: Turquoise or Zircon

Find titles about the winter holidays for elementary students here and for secondary students here.

Month-Long Commemorations

AIDS Awareness Month


National Drunk and Drugged Driving (3D) Prevention Month
National Write a Business Plan Month: Find titles on this and other business education topics here.
Operation Santa Paws
Safe Toys and Gifts Month
Universal Human Rights Month

Special Weeks

Cookie Cutter Week (12/1-12/7)
Clerc-Gallaudet Week (12/3-12/10)
National Hand Washing Awareness Week (12/4-12/10): Find titles on hand washing and other hygiene topics here.
Computer Science Education Week (12/4-12/10)
Cookie Exchange Week (12/5-12/9)
International Coelenterate Biology Week (12/5-12/9): Find titles with great microscope footage of small living things from BioMEDIA Associates here.
Human Rights Week (12/10-12/17)
Christmas Bird Count Week (12/14-1/5)
Saturnalia (12/17-12/23)
Gluten-free Baking Week (12/18-12/24)
Kwanzaa (12/26-1/1)

Special Days

World AIDS Day (12/1)
Rosa Parks Day on this day in 1955 she refused to give up her seat. (Dec 12/1)
UN International Day for the Abolition of Slavery (12/2)
National Mutt Day (12/2)
David Macaulay born, 1946 (12/2)
Special Education Day (12/2)
International Day of Persons with Disabilities (12/3)
National Cookie Day (12/4)
World Wildlife Conservation Day (12/4)
Walter Elias (Walt) Disney's Birthday, 1901 (12/5)
International Ninja Day (12/5)
World Soil Day (12/5)
St. Nicholas' Day (12/6)
National Pearl Harbor Remembrance Day (12/7)
Special Kids Day (12/7)
Pretend to be a Time Traveler Day (12/8)
National Brownie Day (12/8)
International Anti-Corruption Day (12/9)
Dewey Decimal System Day (12/10)
Gingerbread Decorating Day (12/10)
Human Rights Day (12/10)
Jane Addams Day (12/10)
Mawlid Al Nabi (12/11)
Pilgrims landed on Plymouth Rock (1620) (12/11)
Hovercraft Patented(1955) (12/12)
Poinsettia Day (12/12)
Green Monday (12/12)
National Cocoa Day (12/12)
South Pole Discovered in 1911 (12/14)
Cat Herders Day (12/15)
Bill of Rights Day (12/15)
National Ugly Christmas Sweater Day (12/16)
Beethoven's Birthday (1770) (12/16)
Wright Brothers Day (12/17)
Arabic Language Day (12/18)
International Migrants Day (12/18)
Dickens' A Christmas Carol published in 1843 (12/19)
Poet Laureate Day (12/20)
Celebrate Short Fiction Day (12/21)
Winter Solstice (12/21)
Yalda (12/21)
Yule (12/21)
First Crossword Puzzle in a Newspaper (1913) (12/21)
First Christmas Lights sold in 1882 (12/22)
Mercury Thermometer Was Invented in 1714 (12/22)
Federal Reserve System established (1913) (12/23)
Chanukah (12/24-1/1)
Christmas Eve (12/24)
Christmas (12/25)
Boxing Day (12/26)
National Candy Cane Day (12/26)
Chewing Gum Patented in 1869 (12/28)
Endangered Species Act Day (12/28)
Texas was admitted to the union as the 28th state in 1845 (12/29)
Author Rudyard Kipling born, 1865 (12/30)
Artist Henri Matisse born, 1869 (12/31)
Look on the Bright Side Day (12/31)
New Year's Eve (12/31)

























What's Happening in December, 2016?










101 North Grape Street
Medford, OR 97501
Phone: 776.8590 or 800.636.7450
Fax: 541.779.2018
Email Us
Hours: 7:30 - 4:30 Mon - Fri