Southern Oregon
Subscribe!

Be notified of news
& updates by email
EDUCATION SERVICE DISTRICT
signup | manage settings


SOESD / Learning Matters / Newsletter Archive / November 2007 / Valuing Culture Improves Student Success

Valuing Culture Improves Student Success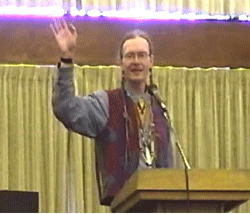 Jeff Painter, Director of Siwash Resources


School and district-level data continue to show consistent inequities in the educational achievement of our students. Many of these inequities cluster around issues of cultural competency and culturally responsive education, such as English language learners, parental involvement, special education/RTI, and hiring and promotion of diverse staff. Why is this happening and what can be done about it?

This year, the SOESD School Improvement Team and several school districts are taking a major step to improve their services with the help of Jeff Painter, director of Siwash Resources and SOESD's Educational Equity Consultant. Funded by a grant from ODE, the SOESD school improvement team is spending six full days over the course of the year working with Painter to learn about one of the most effective school improvement practices sweeping the nation: culturally responsive education. In addition to the training process, each site's team will be conducting a thorough audit of their cultural competence and then designing a five-year strategic plan that addresses the findings from their audit.

"Culturally responsive education" and "cultural competence" are not new concepts in improving services. Culturally responsive educational practices are defined as "using the cultural knowledge, prior experiences, frames of reference, and performance styles of ethnically diverse students to make learning more relevant and effective for them" (Gay, 2000). Researchers have spent the last few decades consistently emphasizing cultural competence as possibly the most effective way of creating positive outcomes in a variety of fields: health care, alcohol and drug treatment, mental health services, corrections, and education. The similarities to differentiated instruction, long touted as the solution to supporting students' varying needs, are apparent.

Developing awareness, evaluating current practices, learning new skills, and creating a plan for improvement are positive steps in the continuing commitment to improving student success. After their year of hard work and study, the SOESD School Improvement team will look forward to sharing their newfound knowledge and skills with districts in the three-county area.

For more information about the Educational Equity Project, contact Jeff Painter at 541-292-8952 or jeff_painter@soesd.k12.or.us.

























Learning Matters - Newsletter Archive - November 2007 - Valuing Culture Improves Student Success