SOESD / Learning Matters / Newsletter Archive / January 2008 / Director's Message

How Schools Use Technology and Media Services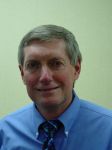 Ron Enger Director, Technology and Media Services

By Ron Enger
Technology and Media Services provide significant resources and programs to the 120 schools in Southern Oregon. Teachers and students in thirteen school districts utilize the multitude of instructional resources, technology services, and support that is available as a "regional advantage" from the ESD. Programs include the Media Materials Library, Electronic Services, Computer Information Services, Network Services, Interactive Video Conferencing, and Creative Services.
The Media Materials Library contains over 15,000 instructional resources: including video tapes, DVD's, kits, models, and portable planetariums. These are all available to schools via courier delivery on a regular basis. Teachers can schedule items online via computer or telephone. Last year teachers used more than 65,000 items from this collection. In addition, teachers were able to access more than 5000 media resources from the collection's "video streaming server" over the Internet. The video streaming collection has been expanded to over 3000 titles for the current year.
The Electronic Services program is responsible for repair and maintenance of approximately 80,000 pieces of electronic equipment in schools including: computers, printers, video recorders, monitors, intercom systems, projectors, scoreboards, public address systems, and most other electronic systems. In addition, technicians design and install computer networks and labs in many schools—as well as video security systems. Last year the number of these types of field installations totaled more than 700. Labor for this type of work could have cost schools more than $477,000. However, none of this was charged to schools—providing a savings of nearly half a million dollars.
Computer Information Services provides support to schools and staff of the ESD. Technicians assist teachers and other staff with software and hardware issues regarding computer workstations. They install computers and software when needed, as well as provide upgrades to systems. Installing and supporting servers for schools is another important role for this program. The ESD maintains several large servers that support programs for schools area wide. The program maintains a "helpdesk" that is available to schools and ESD staff. In addition, two staff members are programmers who develop software solutions for the schools and the ESD. Technology training is available. Last year the CIS staff provided more than 1500 computer support tasks for schools and ESD staff.
The Network Services staff provides assistance to schools and the ESD for all computer network issues. This program supports the design and maintenance of Local Area and Wide Area networks. Additionally, network technicians solve and repair "security issues" that are becoming a major problem for networks. This staff works closely with school district technology coordinators to help resolve significant network and security issues. The program provides and pays for Internet access for all schools in the ESD service area. Last year network staff provided schools with critical support approximately 700 times.
Interactive Video Conferencing (IVC) provides support to schools involved with distance learning opportunities. This program operates a scheduling and technical support system to the 22 high school IVC classrooms as well as Southern Oregon University and Rogue Community College. The program supported fifteen classes last year in several curricular areas including higher-level math and sciences, and 4 years of Spanish. This system enables teachers to attend hundreds of meetings and workshops without leaving their schools or districts, and to connect with others in Portland, Salem, and other locations throughout the state. Also, students participate in electronic field trips with many sites throughout the nation—connecting with museums, science centers, and universities for valuable learning opportunities. Last year there were over 2800 classes, workshops, and events that were scheduled. This amounted to over 12,000 hours of video conferencing time.
Recently, a Federal RUS Grant provided support for nineteen additional elementary IVC sites throughout the three counties. This will significantly increase the ability for students to access many distance education opportunities.
Creative Services was responsible for programming more than 11,000 hours of television cable casting last year on the ESD channel. Education programs down-linked from national providers, such as Annenberg, made up much of the content—although many locally produced programs appeared on the ESD channel as well. Staff also produced weekly educational programs for CBS local channel 10. These were based on exemplary programs developed by schools in Southern Oregon. More than 60 video programs and 43 multimedia projects were produced by staff for schools and the ESD last year. In addition, several hundred hours of video programming were converted to a digital format so they could be "video streamed" to schools.