Southern Oregon
Subscribe!

Be notified of news
& updates by email
EDUCATION SERVICE DISTRICT
signup | manage settings


SOESD / Technology & Media Services / Computer Information Services / Help Desk Mobile

SOESD Mobile HelpDesk

SOESD HelpDesk now supports all popular smartphone and tablet platforms.
HelpDesk Mobile allows technicians to view and update tickets on the go and turns your HelpDesk requestor database into an address book. With HelpDesk Mobile we hope to streamline ticket management in the field and give easy and fast access to past trouble shooting information stored in HelpDesk to help you resolve tickets quickly.

| | |
| --- | --- |
| To install it simply browse to helpdesk.soesd.k12.or.us on your mobile device or scan this bardcode with a barcode scanner app from the app store. Once you've opened HelpDesk on your mobile browser save it as a bookmark to your home screen to easily open HelpDesk. | |
Features
Ticket Access: Close or update tickets on the fly. Easy access to your ticket lists as well as department tickets. You can also globally search all tickets.
Staff Address Book: Search your requestor database to pull up requestor email, phone and office location. Clicking on the requestor's phone number will start a phone call to them if you are using a phone. You can also find all past tickets for any requestor
Ticket Files and Attachments: Easily download and view a ticket's file attachments. If you plan on needing a file while on the go, attach it to your ticket and view it on your phone.
Integration With Printed Work Sheets: View any recently printed work sheets in your department to easily update those tickets.

Ticket Bar Code Scanning: You now have the option to print work sheets with bar codes that can be used by a mobile barcode scanner app to quickly view and edit a ticket from your mobile device

Email Integration: HelpDesk emails provide links to the associated ticket. Opening these on a mobile device will open your mobile browser to that ticket so you can quickly update or view that ticket.
Ticket Filters: If you've created any custom ticket filters in HelpDesk, those are provided for you to easily view those lists of tickets.
Seriously cross-platform & cross-device
In our first release (version 1.0 beta) we support the following mobile brands:





For device support we've taken a graded mobile browser approach that allows older browsers to gracefully downgrade but still function. The list of mobile devices and their browser support is as follows (A grade being the best).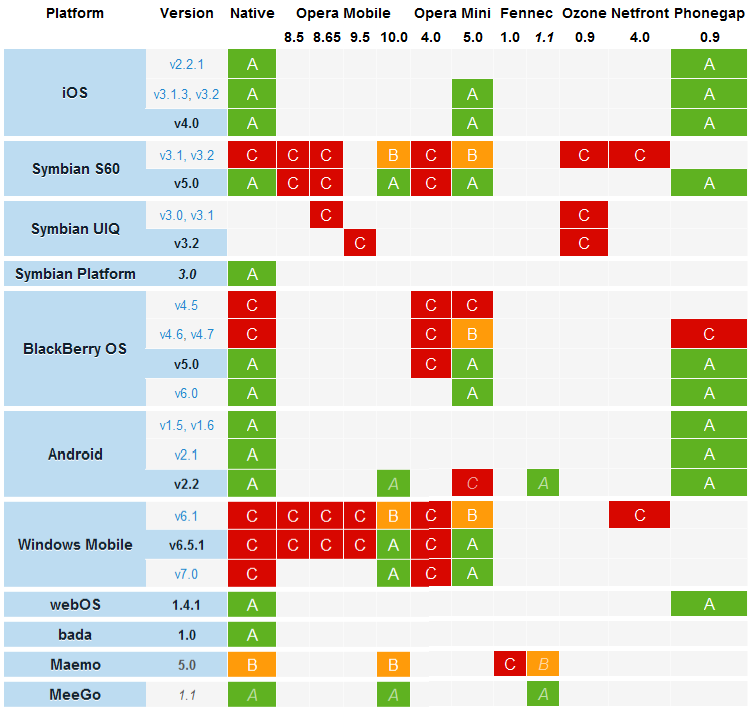 Key:
A High Quality

. A browser thatís capable of, at minimum, utilizing media queries (a requirement for jQuery Mobile). These browsers will be actively tested against but may not receive the full capabilities of jQuery Mobile.

B Medium Quality

. A capable browser that doesnít have enough market share to warrant day-to-day testing. Bug fixes will still be applied to help these browsers.

C Low Quality

. A browser that is not capable of utilizing media queries. They wonít be provided any jQuery Mobile scripting or CSS (falling back to plain HTML and simple CSS).

Upcoming browser.

This browser is not yet released but is in alpha/beta testing.
Sample Mobile HelpDesk Home Screen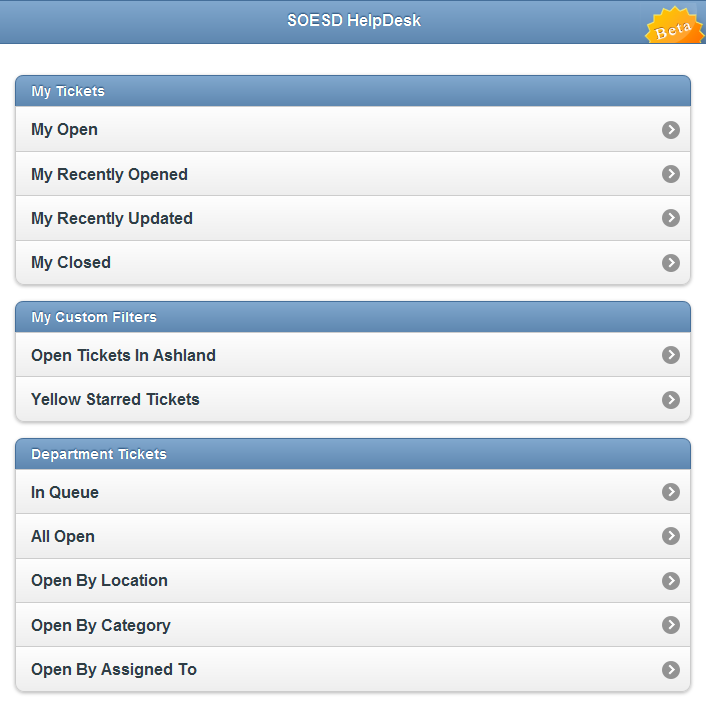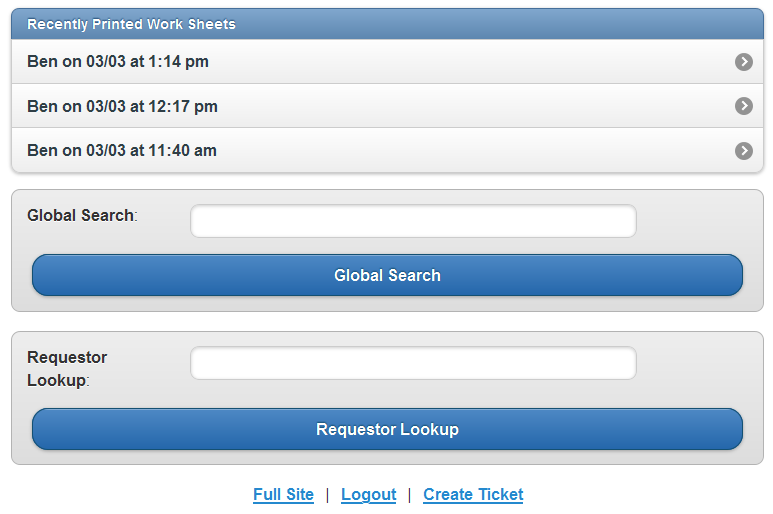 Sample View Ticket Screen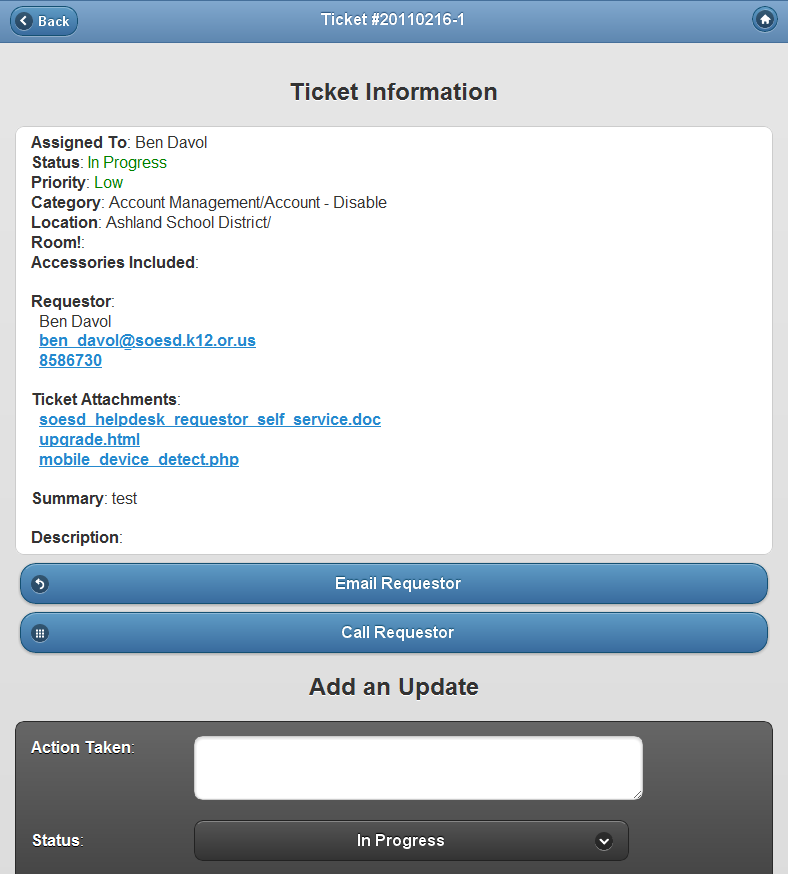 If you have any suggestions, feature requests or bugs to report please email support@soesd.k12.or.us



























Technology & Media Services - Computer Information Services - Help Desk Mobile










101 North Grape St.
Medford, OR 97501
Phone: 541-858-6730|866-858-6730
Fax: 541-858-6749
Email Us
Hours: 7:30 am - 4:30 pm