Southern Oregon
Subscribe!

Be notified of news
& updates by email
EDUCATION SERVICE DISTRICT
signup | manage settings


SOESD / Special Education / Workshop - Tim Feeney

Workshop - There is Always Something That Works

Structured Flexibility and Common Sense in Self-Regulation Intervention Contextual Teaching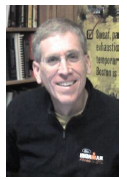 Participants will:
learn practical approaches to support individuals in the development of self-regulation;
identify key strategies for providing collaborative supports for individuals with significant challenging behaviors; and
have the opportunity to have their questions answered and get help with real situations that they provide.



Target Audience:

anyone who works with children and young adults with all abilities and challenges (educators, service providers, care-givers, etc.).

Dr Tim Feeney is Senior Vice President of Belvedere Health Services in Albany, New York; an organization that offers substance abuse treatments and services for people living with mental and substance abuse disorders. Timís extensive list of achievements include leading a strengths-based therapeutic and social service and educational program for at-risk youth and families with behavioral and educational challenges as Executive Director of Transitional Services for Youth and Families in Vermont USA; and his role as Director of the Overcoming Barriers to Learning Centre in NY Ė helping children with learning disabilities, autism and ADHD self-regulate behavior through the use of specific scripts and tools.



Workshop handouts will be posted at a later date.
This event is offered in collaboration with the Center on Brain Injury Research & Training (CBIRT), the Regional Program and Southern Oregon Education Service District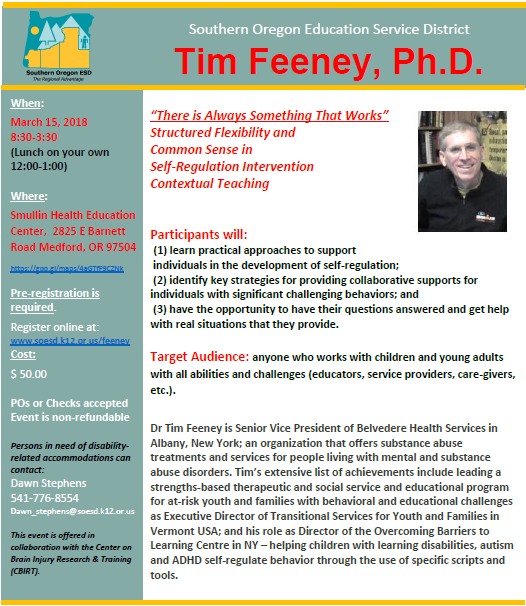 Special Education - Workshop - Tim Feeney