SOESD / Educators

Resources For Educators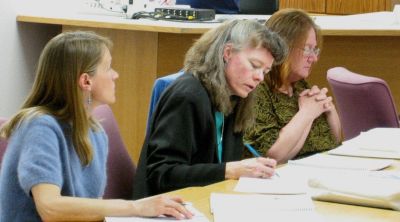 Math teachers at an Annenberg Interactive Video Conference


Workshops and Staff Development
Browse, search, and register on-line for staff development opportunities offered by SOESD and other districts and agencies in our region. Or visit our training pages to view and download handouts and PowerPoint presentations.

Child Care Resource Network
Child Care Resource Network (CCRN) offers services to parents, child care providers, and the community in Southern Oregon's Jackson, Josephine, Klamath and Lake counties. CCRN assists parents to find child care that best meets their specific needs and offers child care providers a wide range of training opportunities to support high quality programs. CCRN is part of a nationwide child care resource and referral network and acts as a strong voice on behalf of children and families.

Media Library Online Catalog
Connects you to our online media booking server to view online video streams, or locate and request delivery of videos, DVDs, and other media for your classroom.

Courier Schedules
View current pickup and delivery schedules for your school.

School and District Information
Contains contact information for schools and districts in the Josephine, Jackson and Klamath County area.

SOESD Listservs
Southern Oregon ESD maintains several lists that reside on the Southern Oregon Education Service District's list server. This page provides descriptions of the lists that are available, as well as links to automatically send email to help you subscribe and unsubscribe from each of them. We invite you to participate in using these collaborative tools.

SubFinder Online
Substitute notification system.

Distance Education
Request a distance education event, or check the schedule for current offerings.

Home Schooling
Home Schooling is an exemption to the compulsory school attendance law and as required in ORS 339.095, parents must notify the ESD of their intent to home-school their children. The SOESD superintendentís office provides information to parents and school districts regarding home-schooling laws and regulations and registers home-school students.

Oregon Online (O2)
Provides an alternative, anytime/anywhere learning opportunity for all high school students.

Teaching American History Grant
Includes information about the grant, as well as links to resources for educators involved in it.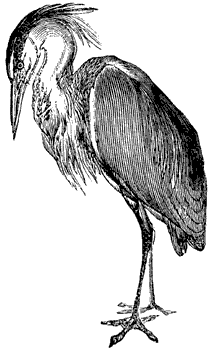 Heron (free) from http;//etc.usf.edu/clipart



Clipart ETC
Free clipart for students and teachers from the University of South Florida's Educational Technology Clearinghouse.

Regional Non-Formal Environmental Education Resources
There are many local resources for teachers that provide a link to environmental education programs. These programs, field trips and activities cover curriculum goals and are available for all grade levels.

Math Resources
Explore a multitiude of resources and activities for teaching and learning various topics.

NASA Educator Resources
Explore NASA's educational resources and project, internship, and scholarship opportunties.

Grant Resources
Assists Southern Oregon educators in completing grant applications and contains state and regional demographic data and information specific to school districts in our region.