SOESD / Learning Matters / Newsletter Archive / December 2005 / More Technical Support for You

Region-Wide Technical Support Call Center, Remote Support, and Hosted Help Desk Solution for Districts!



SOESD's Computer Information Services department has expanded its Help Desk services by providing several new options that are already benefiting public education organizations within its service region. Several districts are currently taking advantage of the new offerings. Districts may now choose to participate in any of the following services:
a region-wide help desk solution which allows districts to manage their technical support queues,
a region-wide call center providing immediate phone and remote technical support,
remote and on-site troubleshooting and repair of servers / desktop computers / peripherals,
remote and on-site training,
advice on planning and purchasing.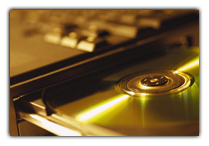 Region-Wide Help Desk Solution


Region-Wide Help Desk Solution


Districts are now taking advantage of SOESD's region-wide Help Desk solution to manage their district's technical support queues. The Help Desk is hosted at SOESD, and served to districts over the Internet through a web browser. The software currently provides many beneficial features, including the ability for staff to submit support requests by emailing support@soesd.k12.or.us.



SOESD plans to offer a more robust system to all districts next September. This system will offer many new features, including the ability to submit support requests directly into district queues via forms based web pages, and the ability for district staff to provide remote support for their district's computers.

The region-wide Help Desk will add tremendously to our Regional Advantage, by providing:
free help desk and remote control software solutions for districts,
cumulative reporting of technical support provided by both district and SOESD staff,
generation of support requests using either email or a web browser,
escalation of front-line support calls received by SOESD's Help Desk on to district technician queues within the shared software solution,
escalation of support incidents generated in the system by district technicians or district staff to SOESD support staff within the shared software solution,
a shared region-wide knowledge base.

Region-Wide Call Center
Computer Information Services now offers a region-wide call center for districts who would like to have their staff contact the Help Desk for first-level technical support. Districts who do not wish to have their staff call the Help Desk directly for front-line support may still use the Help Desk to escalate their own district's technical support issues by having their technical support staff contact the Help Desk for assistance.


Remote Support
Computer Information Services now offers remote computer support through their region-wide Help Desk call center. Technicians now provide remote support for customer's computers to troubleshoot, diagnose and resolve problems, provide training, or help customers perform a task. Most issues are resolved in minutes, instead of the hours often required for an on-site visit in our rural service area.



Remote support is available from 8:00 am - 4:00 pm, Monday through Friday. Customers may contact the Help Desk by calling 541-858-6730 / 866-858-6730 and request "Remote Support". They will be transferred to the technician on duty, who will then connect to their machine to provide assistance. After calling the Help Desk, customers will be asked to establish a remote connection to the technician by simply clicking a link on the Help Desk web page (http://www.soesd.k12.or.us/helpdesk).



If your district would like to utilize the region-wide Help Desk solution, arrange for SOESD to provide front-line support for your staff, ask questions, or offer comments regarding our services, please contact:

Help Desk Phone: 541-858-6730
Help Desk Toll Free: 866-858-6730
Help Desk Email:support@soesd.k12.or.us
Help Desk: www.soesd.k12.or.us/helpdesk
Computer Information Services: www.soesd.k12.or.us/support
Southern Oregon Education Service District: www.soesd.k12.or.us