SOESD / Learning Matters / Newsletter Archive / October 2006 / SOESD Project Mentors

SOESD Mentor Project: Offering a Helping Hand to New Teachers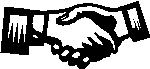 Mentoring: A Helping Hand

"Monica quit. One year of teaching was more than enough for her. She had looked forward to teaching for years and did quite well in all of her education pre-service classes. But she couldn't take it anymore." (Mandel, March 2006) Unfortunately, Monica's experience as a first year teacher is not uncommon in this country. In fact, the national attrition rate for beginning teachers is around 30 percent. Is the loss of almost one new educator for every three entering the profession the best we can do? At Southern Oregon ESD, we don't think so. The SOESD, in conjunction with Butte Falls, Central Point, Eagle Point and Grants Pass school districts, has received an ODE grant (the Oregon State Title IIA Partnership Grant to Recruit and Retain High Quality Teachers), forming the SOESD Mentor Project.
Our goal in creating and establishing the structure for an SOESD teacher mentoring program is to support our school districts in recruiting and retaining high-quality teachers in our three-county region. More specifically, our objectives are:
to create and establish a year-long teacher mentoring program.
to support and expedite the beginning teacher in learning the job and performing at a competent, confident level.
to identify and teach to beginning teachers what they really need for a great first year.
to train and support seasoned teachers in mentorship.
to promote reflection about teaching and learning by all participants.
In August, we started off our year-long project by conducting a two-day inservice with forty Mentors and New Teachers. As the year progresses, we will continue to meet regularly, focusing on what beginning teachers need to know and classroom management. The main outcome of the SOESD Mentor Project is to create a teacher-mentoring system that results in beginning teachers flourishing, growing, and in time, mentoring new teachers. Our secondary outcome is to increase the teaching effectiveness and efficiency of all program participants. In order to really make a difference, all of this needs to result in increased student learning.
SOESD believes that its major role in the three-county region is to consolidate efforts. This regional advantage allows us all to minimize the impact of limited resources: time, money, people, materials, and expertise. By combining resources of the ESD and the four school districts involved, all the new teachers in the program will benefit. Together we can change the trend from the high attrition rate for beginning teachers to a supportive system where our new teachers flourish in year one, grow to become master teachers, and in time, mentor new teachers!
When asked to reflect on the first week of school, one of the new teachers in the Mentor Project, Heather Hohnstein, responded, "I've already learned that some days are good ones and others aren't so good—you just have to be willing to reflect, own it if it's yours, and let it go if it isn't!" This is a great insight that new teachers and mentors can use in their teaching. We are all learning from one another in the Mentor Project.