SOESD / Learning Matters / Newsletter Archive / March 2007 / SOESD Offers Districts Virtualization Technology

SOESD Offers Districts Virtualization Technology

Nate Davol



With the help of our new VMware ESX servers, Southern Oregon ESD is ready to offer many new advantages and benefits to our districts. With school districts' increasing need for important services such as email being available year-round with little disruption, VMware provides many solutions, including high availability, cost savings, and easy-to-deploy new services.

Those of us who have listened to friends' horror stories of hard drives crashing, critical documents, email, and pictures lost, can appreciate having an operating system that can be restored easily and almost immediately. VMware offers a high-availability environment: if a server's hard drive crashes, all running virtual machines can detect a failure and migrate to another server, often within minutes. This is possible because of our new SAN (Storage Area Network, a computer with many available hard drives). The VMware servers can access the broken server's hard drive on the SAN and can take over until the broken server is fixed.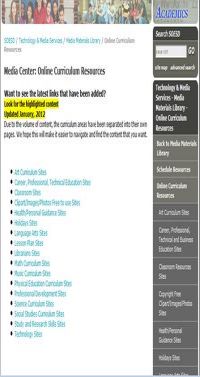 one server can run multiple operating systems

Another benefit of virtualization technology is having fewer physical computers to manage. Fewer computers means less heat generated, less energy spent on cooling, less space used, and most importantly, less cost to our districts. This is because our ESX servers can run many independent operating systems (known as virtual machines) on a single server. For example, an email server can run on the same computer as a web server or a Help Desk server. More available space and resources means that we can offer region-wide solutions without the need to purchase separate hardware for each service. Even existing hardware can be freed up with P2V (Physical to Virtual) assistant software. Our former Help Desk software now runs as a virtual machine, freeing up valuable hardware.
SOESD Computer Information Services is available to assist districts in implementing virtualization, and has recently implimented virtualization in Grants Pass and Rogue River school districts.

To request assistance with virtualization in your district, please contact:

Southern Oregon ESD
Computer Information Services
Help Desk: 541-858-6730 / 866-858-6730
Email: support@soesd.k12.or.us
CIS: www.soesd.k12.or.us/support
Help Desk: www.soesd.k12.or.us/helpdesk

Those who would like to lean more about virtualization can visit VMware's website: http://www.vmware.com/