Please join SOESD on April 11th, 8:30-3:30, at the Ashland Hills Hotel for a one-day workshop with Sarah Ward on Executive Functioning: Learn Tools and strategies to manage anxiety and develop independent executive function skills, addressing the topics of self-regulation, self-motivation, situational awareness and engagement
Location: Ashland Hills Hotel, 2525 Ashland St. Ashland, OR 97520
Date/Time: Tuesday, April 11, from 8:30 to 3:30 (with a 45-minute lunch break)
Registration Fee: $50; includes lunch.
PDUs: Six (6). Please note this workshop qualifies for PDUs only.
Registration and Workshop Details: https://pdnetworks.soesd.k12.or.us/public/events/view-event/8659
====================================================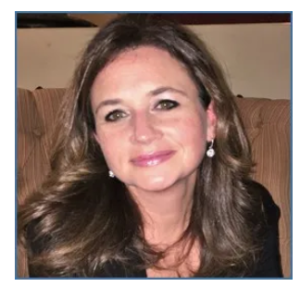 About the Speaker: Sarah Ward, M.S., CCC/SLP has over 25 years of experience in the treatment of executive dysfunction.  Sarah is an internationally recognized expert on executive function and presents seminars on the programs and strategies she has developed with her Co-Director Kristen Jacobsen. Their 360 Thinking Executive Function Program received the Innovative Promising Practices Award from the National Organization CHADD. She has presented to over 1600 public and private schools and organizations worldwide.
A New View of Executive Function Skills
Understanding executive function and future thinking: The 360 Thinking model explained 360 Thinking in Practice: Best Methods for Changing Behaviors
Being a Beat Ahead:  Following Routines, Initiating Tasks, Making Transitions
Teach self-regulation and impulse control
Learn how to increase a student's spatial temporal window or how far into the future they can see and sustain prospective planning
Improve organization of materials, papers and personal belongings
Improve Time management
Building an internal sense of the sweep of time. How to create and stick to time markers; identify and manage time robbers to complete work within allocated time frames
Task Completion
Show students the process of how to plan work -even if it lasts more than an hour, or must be completed over days
Teach students how to break down complex tasks and assignments and then plan for, organize and initiate tasks
Learn how to use the Get Ready * Do* Done Model to turn the core curriculum and lesson/treatment plans into powerful tools to teach students executive control skills.
Fresh approaches to help students increase motivation and decrease procrastination.
Feel free to contact Dawn Stephens  (dawn_stephens@soesd.k12.or.us) with any questions.
Looking forward to see you at this very special event on April 11th