I need help preventing my child's absences because…
Your child's  daily, on-time attendance is critical to their success in school. And while some challenges to your child's school attendance are unavoidable, it's important to understand the impact of each absence.
A student is considered chronically absent if they miss only two days of school per month (18 days in a year), whether the absences are excused or unexcused. This is true for children as early as elementary school, when they are at a higher risk of falling behind in reading. Even one year of chronic absence can cause a child to fall behind academically and decrease a child's chances of graduating from high school, which can have long-term consequences on their financial independence, physical well-being and mental health.
The good news? Attending school every day increases a child's chances of success in school and in life.
Student Pledge –
Pledge to attend! Children who are not reading at grade level by the end of third grade are 18% less likely to graduate.
*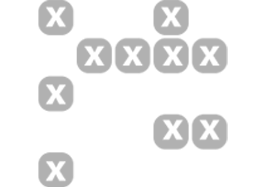 Students are considered at risk when they are chronically absent – that's 10% of the school year. 1 in 6 Oregon children is chronically absent.*