SOESD's Board Policy 5920 states: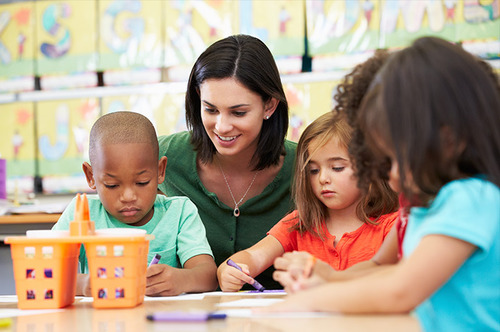 Southern Oregon Education Service District is committed to equity and the success of each and every student. This commitment means we focus on attaining student outcomes that are not predicted by diversity such as race, ethnicity, economic status, mobility, language, country of origin, gender expression, sexual orientation, or disability. Equity in education ensures inclusion and centers on social justice. Equity is not used  interchangeably with principles of equality. The principle of equity goes beyond formal  equality where all persons are treated the same. Instead, equity fosters an inclusive and  barrier-free environment in which everyone will fully benefit. The district will apply this principle of equity to all policies, programs, operations, practices and resource allocations where possible. All students will have access and opportunity to a  high-quality education. SOESD commits to the goals of:
being an antiracist and multicultural organization.
identifying and counteracting biased practices that perpetuate achievement disparities and lead to disproportionate levels of student success.
using data, disaggregated by race, ethnicity, language, special education, gender, sexual orientation, socioeconomic background and mobility to inform district decision-making.
incorporating the voice, culture and perspectives of students, staff, families and communities that reflect demographics to support and enhance student success.
ensuring special education for students with disabilities is culturally sustaining and considers race and language.
actively recruiting, hiring, and retaining qualified staff at all organizational levels that reflect student demographics.
supporting employees to engage in culturally responsive practices and delivery of quality instruction and service.
Adopted May 20, 2020
CONTACT
541-776-8590
equity@soesd.k12.or.us