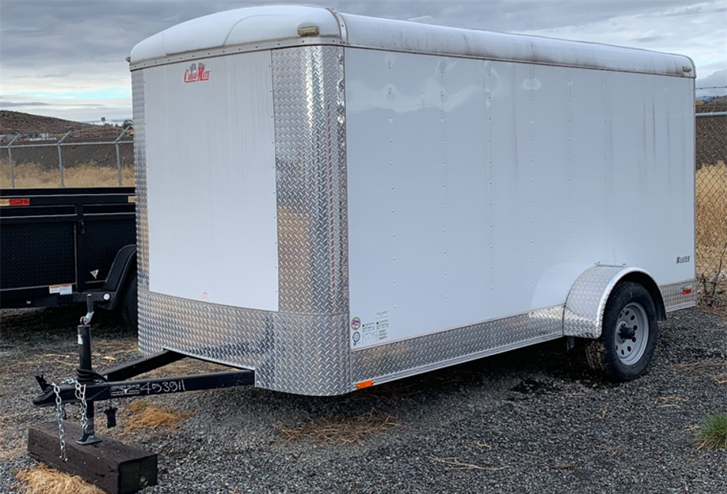 by Chris Howard SOESD IGNITE Coordinator
Klamath Community College is moving forward on a new Construction Apprenticeship program.  A groundbreaking ceremony was held on November 10th for the construction of a new Apprenticeship Center at the KCC campus.  Multiple Community partners and Leaders were involved in the ceremony.
The SOESD is supporting the program through the IGNITE Grant to match funds for the purchase of tools and equipment.  Recently, A 12-foot Cargo trailer was purchased by KCC that will haul tools and equipment from jobsite to jobsite.  KCC is in the process of purchasing the tools and equipment that will allow students to operate in the field as an actual construction crew, creating a "real-life" mobile classroom.
"This is a unique opportunity" says Jessie Dubose of SOESD.  "What sets this program apart from other Pre-Apprenticeship programs is each enrolled student will begin to apprentice in high school and once graduated, they will have earned credits toward the program."  Additionally, enrolled students earn apprenticeship hours towards their journeyman license with on-the-job training while attending classes at KCC.  This is the first ever BOLI (Bureau of Labor and Industries) approved apprenticeship program in Oregon where secondary students have access to apprenticeship opportunities!
More exciting news and information about this and other IGNITE projects are coming soon!  Please follow us on Facebook at: https://www.facebook.com/groups/soesd.ignite, or visit our website at: https://www.soesd.k12.or.us/ignite/, to stay up to date on this and other IGNITE projects.