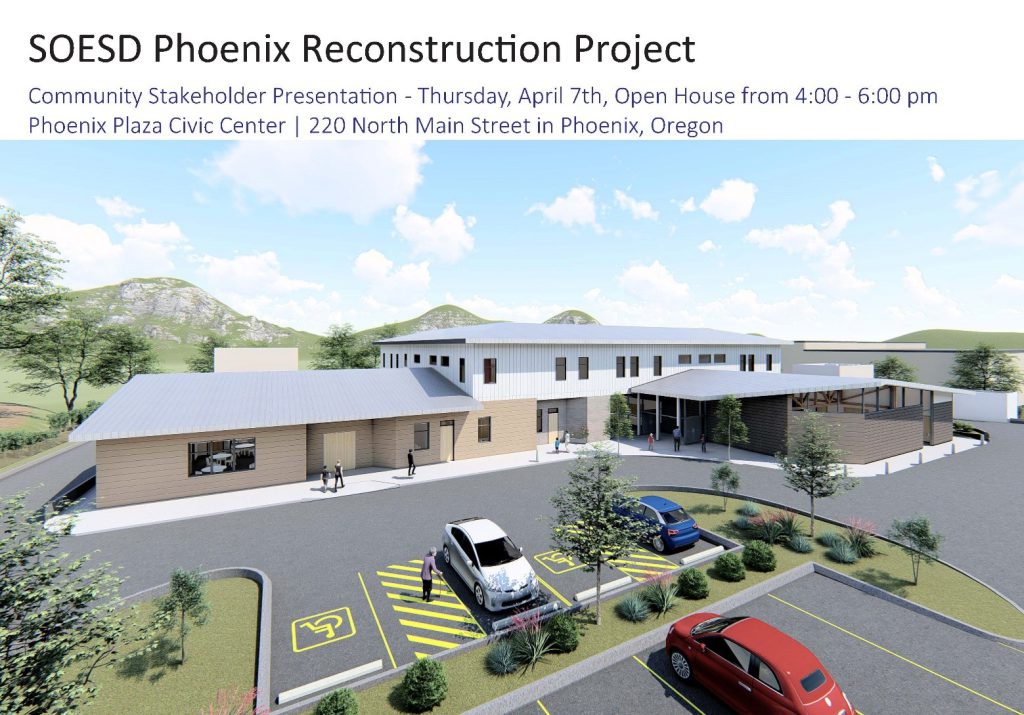 On September 8, 2020, SOESD's Phoenix Campus was destroyed in the Almeda Wildfire.  We invite you and the community to join us next Thursday, April 7th to review the progress made on our plans to rebuild the SOESD Phoenix Campus. This event will be an Open House  between 4:00 PM to 6:00 PM at the Phoenix Plaza Civic Center.
We have reached the 50% Design Development milestone and look forward to reviewing the design plans and receiving feedback. Although significant work has been done, we invite the community's input as we continue the design process. There will be a variety of tools to conceptualize the space including an aerial view, site plans, and updated models. We will continue gathering feedback in various ways during this meeting, via survey, and ongoing user group meetings after this event.
SOESD Phoenix Campus Reconstruction Project Community Event
Between 4:00 – 6:00 PM
Phoenix Plaza Civic Center
220 North Main Street
Phoenix, OR 97535
We understand scheduling constraints may make it hard to attend in person, so an option to join remotely is available at the link below.
Click here to attend virtually
Meeting ID: 891 2204 3190
Passcode: 077134