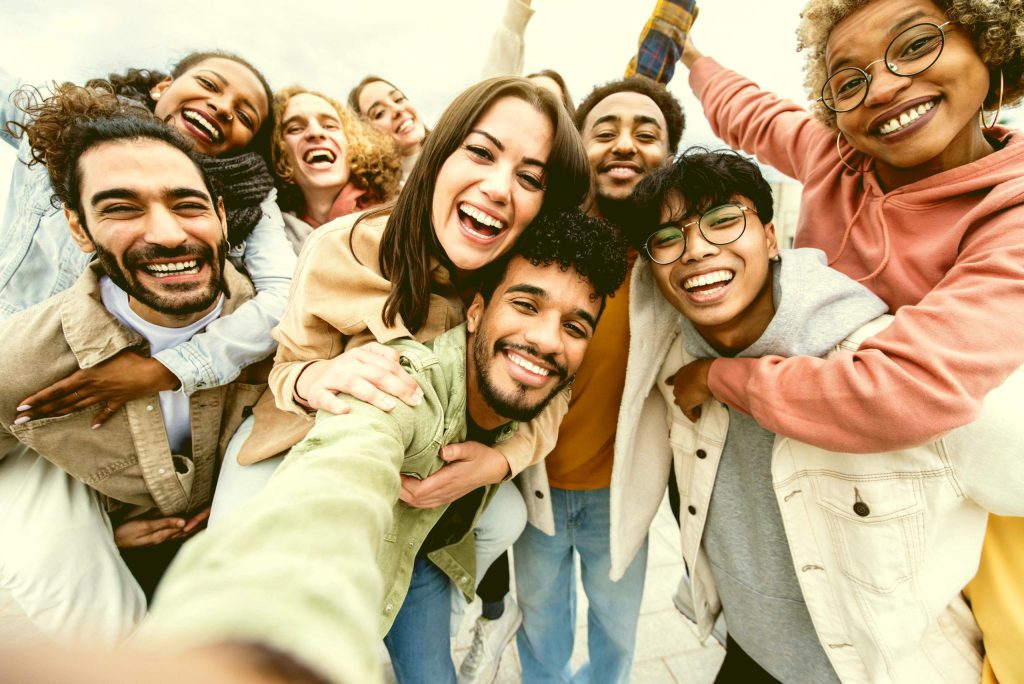 The Southern Oregon Equity Summit 2022 includes high-profile speakers and breakout sessions that provide strategies for understanding equity through a trauma-informed practices approach. We are pleased to bring a slate of wonderful speakers from our area and around the country.
We'll be holding this year's Summit at the Ashland Hills Hotel & Suites and working with multiple partners to offer access to sites across Oregon. These sites will provide virtual access to speakers and enable people to attend as a group and thus engage in interactive discussions and exercises the presenters put forth.
Please join us and if your district or organization would like to host a site please contact Aaron Cooke or Nancy Hayes.
When
August 16th-17th
Location
The Ashland Hills Hotel & Suites and multiple site-based venues.
In-person Fee Schedule
In-person and remote attendance for SOESD regional educators is free.
In-Person Summit Tuesday 8/16 -Wednesday 8/17
Local Educators    Free
Local Partners       $99
Out of Area            $199

Summit costs include lunch and refreshments both days.
If you are out of the area our ESD partners may provide the summit at their own locations around the state. ESD's  wishing to purchasing streamed access license to provide group access should contact Aaron Cooke. The licenses will be available for $500 for up to 25 individuals; multiple licenses may be purchased. If your organization would like to provide group in-person please contact Aaron Cooke.
Dr. William Blake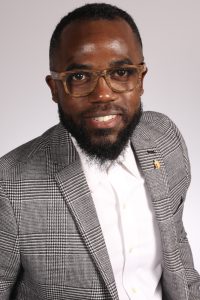 Dr. William Blake currently serves as the Assistant Director, Redesign for the District of Columbia Public Schools (DCPS). In this role, Dr. Blake ensures systems and structures are in place to support the development of the whole child. Over the span of 15 years in urban education, Dr. Blake has served as a Classroom Teacher, Assistant Principal and Principal and District-level Administrator. Dr. Blake believes that educators must strategically focus on closing the access gap for students furthest from opportunity, which is why he is dedicated to using social emotional learning in the district as a lever to create equitable outcomes for students, especially for students of color.
Dr. Blake earned his Bachelor of Science degree from Morgan State University. He later attended Trinity University to earn his Master's in Curriculum in Instruction. Lastly, he earned his Doctorate Degree from the University of Maryland Eastern Shore. Dr. Blake is a devoted member Kappa Alpha Psi Fraternity, Inc
Keynote: Pandemic Leadership: Leveraging Equity To Ensure The Needs of The Whole Child
Description: Participants will explore the concept of antiracism education to understand how to support the whole child needs of diverse students. The speaker will provide practical strategies around trauma-informed pedagogy, antiracism tenants and brain science principles to equip participants with tools to address student needs in the era of a pandemic.
Session I: Leading with Equity: Do You See Me
Description: Participants will learn how to create inclusive spaces for their students to be seen and feel valued in their community. The session will build capacity on how to create learning environments that are culturally relevant to student populations. The session will be grounded in research from the Collaborative of Academic and Social Emotional Learning (CASEL) and evidence based equity principles. Participants will leave the session understanding how to apply an equity based framework to their daily practice as instructional practitioners.
Session II: Developing Authentic Student Relationships By Understanding the Art of the Brain
Description: Participants will engage in research around brain science. The session will elevate the skill and will of participants on how to build authentic relationships with students by understanding how they are scientifically wired. By the end of the session, participants will learn how to infuse trauma responsive strategies to address the needs of the whole child. Also, explore the whole child framework to understand how to apply it in diverse student settings.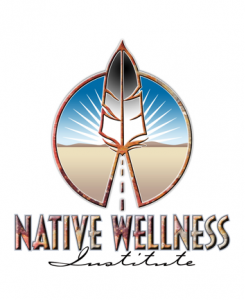 Native Wellness Institute
The Native Wellness Institute recognizes the great impacts of historical trauma and oppression on our people. We understand that historic trauma has caused current day trauma in our families and communities. This is evident by the high rates of substance abuse, violence, gossip, negativity, poverty and other destructive behaviors and conditions.
As Native people we have the strength and resiliency to move beyond and forward from the hurtful past and utilize what our ancestors left us: prayer, faith, songs, dances, ceremony, language and the perseverance to leave a positive legacy for our future generations.
The Native Wellness Institute exists to help create an awareness of where our negative behavior comes from, provide opportunities for growth and healing and most importantly to help our people move forward in a good way. We do this by providing training and technical assistance based in Native culture that promote the wellbeing of individuals, families, communities and places of work.
NWI lives and promotes the "Warrior's Spirit" which means paying the greatest respect to our ancestors by being as positive, productive and proactive as we can, everyday of our lives.
Keynote: Coming Soon
Coming Soon
Session I: Coming Soon
Coming Soon
Session II: Coming Soon
Coming Soon
Presenter: Josh Cocker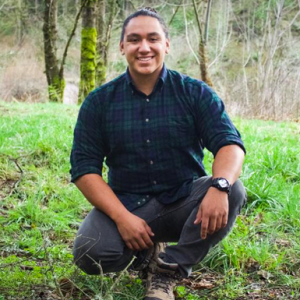 Josh is from the Kiowa, or Ka'igwu people in Oklahoma, and the kingdom of Tonga in the South Pacific. He is a certified outdoor instructor and facilitator, with an associate's degree from Whitireia Polytechnic in Wellington, New Zealand. He has traveled extensively in the South Pacific for work and service including: Papua New Guinea, Tonga, and Australia. Most recently he has worked in the Tonto National Forest in Arizona as a trail walker, coordinator, and trainer for an outdoor behavioral healthcare foundation. From the age of 14, Josh was given a position in a military society of his tribe, and trained as a youth leader to preserve and share traditional knowledge with his generation. He seeks to honor and share that knowledge with everyone. "My hope is that I can help reintroduce people from all walks of life to our First Mother in all her wisdom and beauty. I hope to inspire healing, harmony, and connection through the use and passing of traditional skills in the outdoors."
Southern Oregon University Trans and Queer Training Program
We at the Trans and Queer Training program offer trainings, workshops, and consultation to organizations on lesbian, gay, bisexual, transgender, queer, and other gender and sexuality topics. We want to help your organization create inclusive spaces and promote education on gender and sexuality in our communities.
Keynote: Coming Soon
Description:  Coming Soon
Breakout Session I: Coming Soon
Description: Coming Soon
Breakout Session II: Coming Soon
Description:  Coming Soon
Lexi Sylvester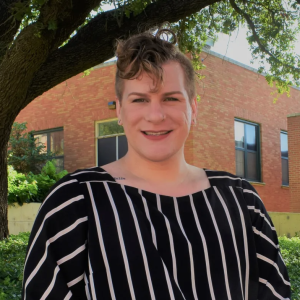 Lexi Sylvester is a white, Queer, Nonbinary Trans woman. Originally from the rural Oregon Coast, Lexi taught high school in New Orleans before pursuing her master's degree in Student Affairs Administration at Michigan State University. Lexi has returned to Oregon after serving for two years as the University of North Texas Student Services Coordinator at the Pride Alliance, a center for gender and sexuality. Currently, Lexi serves as the Assistant Director for Equity and Access at the Social Justice and Equity Center within Southern Oregon University, where she coordinates social justice experiences on campus. A passion for Queer and Trans inclusion in education, anti-racism, and collective liberation drives Lexi in all she does.
Project ISLA from the University of Oregon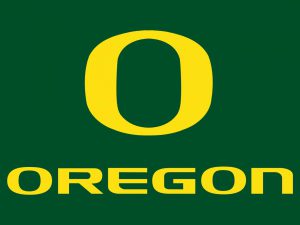 Inclusive Skill-building Learning Approach (ISLA)
In 2018, researchers at the University of Oregon received a grant to develop an alternative to exclusionary discipline for middle schools. The Inclusive Skill Building Learning Approach (ISLA) functions as a Tier I universal intervention in middle schools that use Positive Behavioral Interventions and Supports (PBIS). ISLA systems and practices give teachers other options for dealing with  students behaviors along with strategies to support students when they return to the classroom. Dr. Rhonda Nese, is the principal investigator for Project ISLA, addressing narrowing the opportunity gap in middle school classrooms.
Keynote: Coming Soon
Coming Soon
Session I: Coming Soon
Coming Soon.
Session II: Coming Soon
Coming Soon
Maria Santiago-Rosario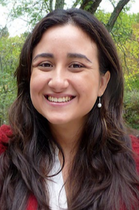 Maria Santiago-Rosario Ph.D., is a Postdoctoral Scholar at the University of Oregon. She completed her doctorate degree in school psychology at the University of Massachusetts Amherst. She has expertise in SWPBIS, having served as a school and district coach for suburban school districts in Massachusetts. Her research primarily focuses on school discipline equity, professional development, culturally responsive classroom-management, and school-family partnerships.  She is originally from Puerto Rico. Her research primarily focuses on better understanding the racial discipline gap, as well as developing ways to support teachers in implementing culturally responsive classroom management. Her work on ways in which teachers' perceptions of culturally responsive classroom management and behavioral expectation of students influence discipline outcomes of students from various backgrounds received the National Association of School Psychology's 2018 Graduate Student Research Award. Maria completed her doctoral training as a School Psychology Intern at Santa Barbara School Psychology Internship Consortium (SB-PIC).