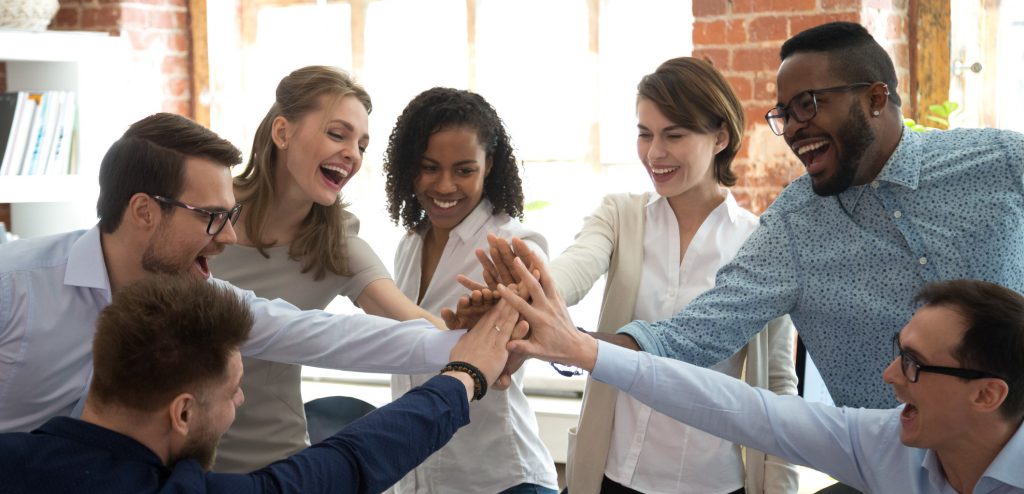 Kick off the new school year by joining us for the Southern Oregon Equity Summit 2021. The event includes high-profile speakers and breakout sessions that provide strategies for understanding equity through a trauma-informed practices approach.
We'll be holding this years Summit at the Ashland Hills Inn and working with multiple partners to offer access to sites across Oregon. These sites will provide virtual access to speakers and enable people to attend as a group and thus engage in interactive discussions and exercises the presenters put forth.
Please join us  and if your district, or organization would like to host a site please contact Aaron Cooke, or Nancy Hayes.
When
August 16th-2oth
Location
The Ashland Hills Inn and multiple site-based venues.
Our Equity Summit is made available through a variety of programs and grants so is free to SOESD districts and their educators.
We are able to offer attendance to our local community partners and non-regional participants for nominal fee.
Contact Information
Aaron Cooke at 541-261-0107 aaron_cooke@soesd.k12.or.us
SOESD Helpdesk Call  541-776-8590 ext 1106.
PDUs
Pre-Conference =12
Summit =12
Theory to Practice = 5
Registration coming soon!
In District Online Bookstore
Equity Summit Complete Book List
Two Day Pre-Conference Workshops
Dr. Ross Greene
Ross W. Greene, Ph.D., is the New York Times bestselling author of the influential books The Explosive Child, Lost at School, Lost and Found, and Raising Human Beings.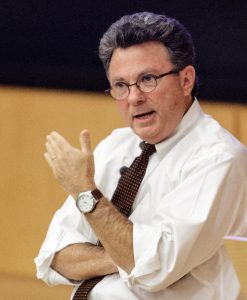 He is the originator of the model of care described in those books, now called Collaborative & Proactive Solutions (CPS). Dr. Greene was on the faculty at Harvard Medical School for over 20 years and is now the founding director of the non-profit Lives in the Balance, which provides a vast array of free, web-based resources on the CPS model. He has appeared in a wide range of media, including The Oprah Show, Good Morning America, The Morning Show, National Public Radio, Mother Jones magazine, The Atlantic, The Washington Post, The Chicago Tribune, and the Boston Globe. Dr. Greene lectures and consults widely throughout the world and lives in Portland, Maine.
Oregon Center for Educational Equity

The Oregon Center for Educational Equity is a network of highly skilled, diverse facilitators and professional development leaders whose mission is to interrupt and transform current and systemic educational inequities to ensure all students have access to personalized, equitable and high performing schools that believe and demonstrate each student can, should and will succeed.
From addressing systemic issues of educational inequity to implementing effective collaboration practices to creating school structures and classrooms that work for historically oppressed student populations, we are committed to working with educators, organizations and communities to collectively meet the needs of our children through strong, effective, and equity-focused leadership.
Beginning Equity Academy Seminar
Instructor: Daryl Dixon
Daryl Dixon is a native of Atlanta Georgia, and he is regarded as one of the most powerful, inspirational and relevant speakers and trainers on the subject of workforce diversity.  Daryl is the founder of Diversity Resource Group (DRG), and the author of Understanding Diversity; What Managers & Supervisors Need to Know To Manage Diversity Effectively.  Daryl works with organizations to help create an optimal work environment – an environment where every employee feels recognized, appreciated, valued and that his/her talents are being optimally utilized.  Daryl has consulted with organizations that range from small non-profits to Fortune 500.  Daryl received certification as an EEO Investigator.  An award winning diversity practitioner, Daryl has presented at the national SHRM Diversity Conference and was cited in HR Magazine for his expertise in the area of workforce diversity.  Daryl earned his BA degree from Morehouse College and the Master of Divinity degree from George Fox University.
Instructor: Jesse Scott
Jesse has been an educator for 20 years.  He is currently a middle school social studies teacher in Eugene, Oregon, focusing on teaching history through a non-dominant lens.  He guides his students to critically examine, discuss and explore, through historical analysis and current events, an array of social justice issues and actions.  Jesse embraces opportunities to engage in challenging conversations around equity, diversity and inclusion with his colleagues, his students, and his own multi-racial children. He also provides professional development as a Facilitator for the Oregon Center for Educational Equity (OCEE).
Lessons for SEL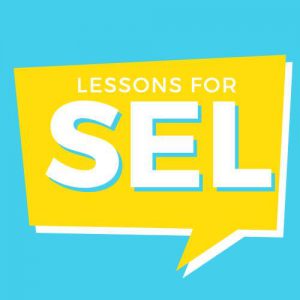 Founded in 2019 Lessons for SEL is a publishing group designed to offer Social Emotional Learning lessons to schools across the country. Their books include 6 Minute Social Emotional Learning, Circle Talk, and Discovering the Ultimate You. Lessons designed to reach students in a timeframe schools can meet. These resources have supported districts during the pandemic and create opportunities for youth of color and disabilities, as well as all students to prosper during these isolating and difficult times. Lessons for SEL is a forward-looking organization providing multiple formats and offering a variety of web resources for families and schools. The goals of Lessons for SEL are driven by its founder Dr. Byron McClure.
Keynote: Description Coming Soon!
Session I: Description Coming Soon!
Session II: Description Coming Soon!
Dr. Byron McClure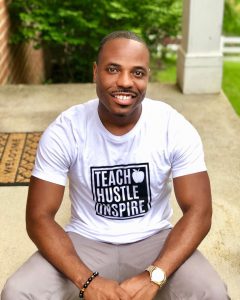 Is a National Certified School Psychologist by training, a father of two, a brother, an uncle, a connector, and a motivator.  He has worked with children and families for over 8 years. He is known for his research on social emotional learning (SEL) programs. In particular, his research investigated effective SEL programs for youth of color. Through several initiatives he has created several programs for African-American males and for youth of color. His daily practice include work to actively infuse SEL, restorative practices, and trauma responsive practices to improve outcomes for youth of color.
He is the creator of 6 Minute SEL an easy way for educators to connect with their students.  The goal was to help teachers find a realistic way to incorporate SEL core skills into their classrooms. A National Certified School Psychologist currently serving as the Redesign Student Experience Coach at Anacostia Senior High School. He joined the Redesign Team to influence systemic change at the school-wide level and to ensure students who live in Ward 8 have a high-quality neighborhood school to attend. Dr. McClure has extensive knowledge and expertise in mental health, social emotional learning, psychosocial development, and behavior, which he uses to help children and youth succeed academically, socially, emotionally, and behaviorally.
He has worked to support students' social emotional and behavioral needs and has done considerable work advocating for fair and equitable discipline practices for all students, particularly for students of color and for students with disabilities. He has designed and implemented evidence-based practices such as restorative practices, RTI, trauma responsive practices, and principles of SEL at Anacostia High School. As a result of this work, led by Dr. McClure, Anacostia HS recently won the 2019-2020 Whole Child Award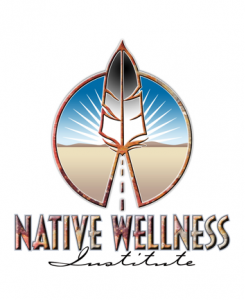 Native Wellness Institute
The Native Wellness Institute recognizes the great impacts of historical trauma and oppression on our people. We understand that historic trauma has caused current day trauma in our families and communities. This is evident by the high rates of substance abuse, violence, gossip, negativity, poverty and other destructive behaviors and conditions.
As Native people we have the strength and resiliency to move beyond and forward from the hurtful past and utilize what our ancestors left us- prayer, faith, songs, dances, ceremony, language and the perseverance to leave a positive legacy for our future generations.
The Native Wellness Institute exists to help create an awareness of where our negative behavior comes from, provide opportunities for growth and healing and most importantly to help our people move forward in a good way. We do this by providing training and technical assistance based in Native culture that promotes the well-being of individuals, families, communities and places of work.
NWI lives and promotes the "Warrior's Spirit" which means paying the greatest respect to our ancestors by being as positive, productive and proactive as we can, everyday of our lives.
Keynote: Description Coming Soon!
Session I: Description Coming Soon!
Session II: Description Coming Soon!
Presenter: Jillene Joseph Executive Director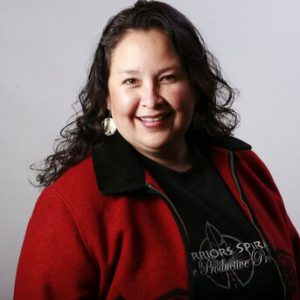 Jillene is an enrolled member of the Gros Ventre or Aaniiih people from Fort Belknap, Montana. She lives in Oregon with her life partner and children. She is the Executive Director of the Native Wellness Institute and helped to found the national non-profit organization in 2000. She has a Bachelors of Science degree in Community Health Education and has served Indian Country for 30 years providing training and technical assistance in a variety of areas. Jillene has traveled to hundreds of Native communities and interacted with and learned from thousands of people. Whether she is providing youth leadership training, assisting women heal from childhood trauma or helping to bring wellness to the workplace, Jillene shares her passion for being positive, productive and proactive. She enjoys beading, reading, pow wowing and spending time with family and friends.

At Corwin, we take pride that our stakeholders are learners all over the world: that's whom we invest in; that's whom we want to live rich, abundant lives through education. On the eve of profound political, cultural, and social change, CEO David McCune challenged us at Corwin to dream, to dare, and to innovate. So dream, dare, and innovate we did, quickly establishing ourselves as the essential source of what works best, when, and for whom in education.
Keynote: Description Coming Soon!
Breakout Session I: Description Coming Soon!
Breakout Session II: Description Coming Soon!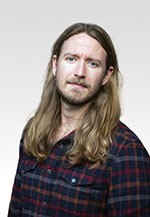 Ricky Robertson
Ricky Robertson has had the privilege to work with students from pre-K to 12th grade who have persevered in the face of adversity and trauma. Ricky is the co-author of the book, "Building Resilience in Students Impacted by Adverse Childhood Experiences: A Whole-Staff Approach." As a consultant and coach, Ricky assists schools in developing trauma-informed systems of support and Restorative Practices that foster resilience and success for staff and students.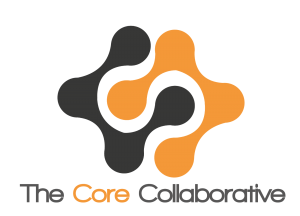 The Core Collaborative Learning Network specializes in expanding holistic, learner-centered systems. Our goal is to strengthen systems to be more grounded, connected, focused and authentic. Our aim is to produce holistic results in ways that raise the collective standard. We believe in social justice. We believe that when we learn together we can make a difference in the lives of ALL students. We believe that compassion drives performance.
Keynote: Description Coming Soon!
Session I: Description Coming Soon!
Session II: Description Coming Soon!
John Krownapple

John Krownapple specializes in helping organizations learn and grow in the area of human relations. His career has focused on education, diversity and inclusion, equity, and social justice. In his book Guiding Teams to Excellence with Equity, he provides a protocol for facilitating systemic, equitable change. His most recent book, Belonging Through a Culture of Dignity, co-authored with Dr. Floyd Cobb, concretely illustrates his mission to help each of us get in touch with our own dignity so that we can honor the dignity of others on structural, interpersonal, and intrapersonal levels. In doing so, John believes that we can grow as effective organizations, inclusive communities, and as a democratic society. Simply put, we can improve quality of our lives and the lives of others through dignity.
An inspirational speaker and workshop facilitator, John is currently an adjunct professor at Johns Hopkins University. He also serves as the Coordinator of Diversity, Equity and Inclusion for Howard County Public School System.
Theory to Practice Sessions
Session I: Description Coming Soon!
Session II: Description Coming Soon!
Session I: Description Coming Soon!
Session II: Description Coming Soon!
Session I: Description Coming Soon!
Session II: Description Coming Soon!
Session I: Description Coming Soon!
Session II: Description Coming Soon!