The Southern Oregon Equity Summit 2023 includes high-profile speakers and breakout sessions that provide strategies for understanding equity through a trauma-informed practices approach. We are pleased to bring a slate of wonderful speakers from our area and around the country.
We'll be holding this year's Summit at the Ashland Hills Hotel & Suites and working with multiple partners to offer access to sites across Oregon. These sites will provide virtual access to speakers and enable people to attend as a group and thus engage in interactive discussions and exercises the presenters put forth.
Please join us in Ashland OR. If your district or organization would like to host a site, or you need group registration please contact Aaron Cooke or Nancy Hayes.
When
August 15th-16th
Location
The Ashland Hills Hotel & Suites and multiple site-based venues.
In-person Fee Schedule
In-person and remote attendance for SOESD regional educators is free.
In-Person Summit Tuesday 8/15 -Wednesday 8/16
Local Educators    Free
Local Partners       $99
Out of Area            $199

Summit costs include lunch and refreshments both days.
If you are out of the area our ESD partners may provide the summit at their own locations around the state. ESD's  wishing to purchasing streamed access license to provide group access should contact Aaron Cooke. The licenses will be available for $500 for up to 25 individuals; multiple licenses may be purchased. If your organization would like to provide group in-person please contact Aaron Cooke.
Corwin
We take pride that our stakeholders are learners all over the world: that's whom we invest in; that's whom we want to live rich, abundant lives through education. On the eve of profound political, cultural, and social change, CEO David McCune challenged us at Corwin to dream, to dare, and to innovate. So dream, dare, and innovate we did, quickly establishing ourselves as the essential source of what works best, when, and for whom in education.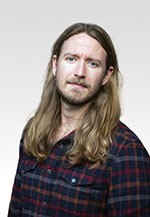 Ricky Robertson
Ricky Robertson has had the privilege to work with students from pre-K to 12th grade who have persevered in the face of adversity and trauma. Ricky is the co-author of the book, "Building Resilience in Students Impacted by Adverse Childhood Experiences: A Whole-Staff Approach." As a consultant and coach, Ricky assists schools in developing trauma-informed systems of support and Restorative Practices that foster resilience and success for staff and students.
Keynote: Healing a Million Tiny Cuts: Restorative Responses to Bullying & Bias
We know that bullying, harassment, and other forms of bias harm the mental and emotional health of our students. Research shows that LGBTQ+ youth are especially vulnerable to bullying and educators struggle to intervene when bullying involves sexual orientation, gender identity and/or expression. Traditionally, we approach these incidents from a disciplinary standpoint; however, it is critical that we address their social-emotional impact as well. Restorative practices offer ways to prevent and address bullying while fostering accountability and community.
Session I: All Means All: LGBTQ+ Equity & Cultural Proficiency
As educators, we encounter many challenges in fulfilling our mission to foster success for all students. For many of us, one of those challenges is learning how to support LGBTQ+ students. Developing LGBTQ+ cultural proficiency is a journey. One that starts with fostering self-awareness and a willingness to approach our own biases with a growth mindset. When we reflect on who we are and how that relates to the students we serve, our practice begins to evolve. We cultivate a common language, teaching practices, and policies that foster safe and affirming schools for all, including our LGBTQ+ students, staff, and families.
Session II: Equity & Trauma-Informed Practices
In this workshop, we will explore trauma through an equity lens. Participants will learn about historical and cumulative trauma and the ways that they impact students of marginalized communities and identities. We will explore the importance of culturally-responsive teaching that affirms all students while fostering their innate resilience.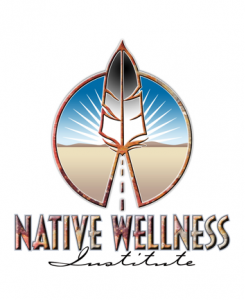 Native Wellness Institute
The Native Wellness Institute recognizes the great impacts of historical trauma and oppression on our people. We understand that historic trauma has caused current day trauma in our families and communities. This is evident by the high rates of substance abuse, violence, gossip, negativity, poverty and other destructive behaviors and conditions.
As Native people we have the strength and resiliency to move beyond and forward from the hurtful past and utilize what our ancestors left us: prayer, faith, songs, dances, ceremony, language and the perseverance to leave a positive legacy for our future generations.
The Native Wellness Institute exists to help create an awareness of where our negative behavior comes from, provide opportunities for growth and healing and most importantly to help our people move forward in a good way. We do this by providing training and technical assistance based in Native culture that promote the wellbeing of individuals, families, communities and places of work.
NWI lives and promotes the "Warrior's Spirit" which means paying the greatest respect to our ancestors by being as positive, productive and proactive as we can, everyday of our lives.
Presenter: Josh Cocker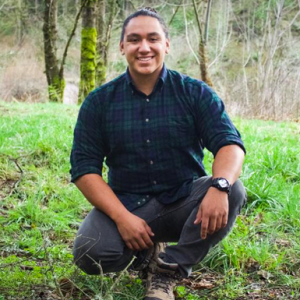 Josh is from the Kiowa, or Ka'igwu people in Oklahoma, and the kingdom of Tonga in the South Pacific. He is a certified outdoor instructor and facilitator, with an associate's degree from Whitireia Polytechnic in Wellington, New Zealand. He has traveled extensively in the South Pacific for work and service including: Papua New Guinea, Tonga, and Australia. Most recently he has worked in the Tonto National Forest in Arizona as a trail walker, coordinator, and trainer for an outdoor behavioral healthcare foundation. From the age of 14, Josh was given a position in a military society of his tribe, and trained as a youth leader to preserve and share traditional knowledge with his generation. He seeks to honor and share that knowledge with everyone. "My hope is that I can help reintroduce people from all walks of life to our First Mother in all her wisdom and beauty. I hope to inspire healing, harmony, and connection through the use and passing of traditional skills in the outdoors."
Keynote: Using the Fire Within to Light Your Path
With much change and turmoil in recent years with a pandemic, fires, weather, war and more, Josh will use tribal teachings and stories to help bring calm, clarity and curiosity. The keynote will paint a picture and give tools and encouraging words as you plan to navigate another school year.
Session I: Allyship in Education –
As educators it is always important to build relationships and create safe learning environments for students of all backgrounds.  Josh's unique understanding of diversity in education comes from a Kiowa/ Tongan heritage navigating both systems in the United States and in New Zealand.  Josh will share tactics, principles, and tools in educational allyship from a traditional and contemporary perspective of an Indigenous student and educator.
Session II: Wellness in the Workplace –
This interactive session will  help participants have a better understanding of where unhealthy work behaviors come from and more importantly, how to address them in the workplace. Josh will take participants on a journey of personal and workplace wellness with skills and tools to be a more positive, proactive, and productive employee.
Corwin
We take pride that our stakeholders are learners all over the world: that's whom we invest in; that's whom we want to live rich, abundant lives through education. On the eve of profound political, cultural, and social change, CEO David McCune challenged us at Corwin to dream, to dare, and to innovate. So dream, dare, and innovate we did, quickly establishing ourselves as the essential source of what works best, when, and for whom in education.
Dr. Nicole Law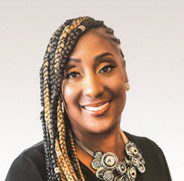 Dr. Nicole Law is a dynamic and passionate educator who provides relevant professional development to schools and districts across the country. Nicole focuses her experience to present instruction on Professional Teacher Teams, Leadership Improvement Practices and Structures, Data Analysis Models, School Improvement Practices and Structures, Standards-based Instruction and Design, Metacognitive Teaching and Learning Practices, Strategies for Success in Cognitively Rigorous Instruction and Levels of Depth of Knowledge (DOK), Effective Teaching Strategies for English Learners and Special Education Students, as well as Culturally Responsive and Equitable Teaching Practices.
Before joining the Leadership and Learning Center, Dr. Law served as a Curriculum Coordinator for English Language Learners, Cultural Responsivity, AVID (Advancement via Individual Determination), District Equity, and Mathematics and Science Instruction in the Metropolitan School District of Wayne Township in Indianapolis, Indiana. In this position, Dr. Law created multi-layered and faceted professional development for teachers and administrators covering all aspects of directed programs and curricular areas. She has written curriculum in the areas of science, mathematics, and English Language Development. Nicole trained and supported administrators, teacher leaders, site coordinators, and school improvement teams in Decision Making for Results, The Data Teams Process, Sub-group Data Dives, and Gap Reduction Practices.
Keynote: Collective Equity– Creating Communities Where We All Can Breathe
As we transition through very uncertain and challenging times, we have a chance to start again – and do better as a Collective. With newfound acknowledgment of the damage done by structural inequities, systemic racism, and implicit bias, we are ready to create communities that value and support everyone.
In education, that means challenging and dismantling systems that have harmed historically marginalized children and families for generations. In Dr. Law's presentation, you'll find a powerful model for using relational trust, cultural humility, and appreciation of diverse perspectives to build learning communities that collectively uplift all students and all members of the learning community in a culturally fortifying way.
Get a preview in her book of the same name.
Session I: Cultural Responsivity By Design 
Develop a comprehensive model of culturally responsive teaching strategies and practices that creates equitable environments for all learners. Educators will learn conditions that are necessary for implementing student-centered instruction that empowers students intellectually, socially, emotionally, and culturally. This Design is centered around cultivating a student-centered approach to teaching and learning by which students are supported culturally and linguistically in an environment that nurtures, enhances, and accelerates learning for all.
Session II: Leadership By Design
Engage leaders through a job-embedded approach geared to customize the creation of transformational change in the areas of organizational, instructional, cultural, and programmatic needs of the school. This Design provides leadership coaching to leverage the incorporation of research-based practices and processes to ensure continuous school improvement.
Dignity Consulting
Dignity Consulting LLC helps organizations build and sustain a culture of dignity so everyone can thrive and achieve excellence. Implementing initiatives that address climate and culture can be really tough and lead to more conflict. Organizations often turn to buzzwords, avoid addressing the conflict, or believe the problem exists in other communities, not theirs. However, belonging challenges exist in every community and need to be addressed in order to create environments where each person truly has the opportunity to flourish. We are here to help.
John Krownapple
John is an educator, author, and speaker who specializes in transformative change through professional learning and organizational development. Focused on inclusive work and learning environments, he centers belonging and dignity as the concepts that help people thrive. John has been an adjunct professor at Johns Hopkins University since 2007, and for fifteen years he served as the coordinator of diversity, equity and inclusion in a school district of over 50,000 students. Additionally, he has served as a classroom teacher, curriculum specialist, and professional development facilitator. John has authored articles and books, and he is the co-author of Belonging Through a Culture of Dignity: The Keys to Successful Equity Implementation.
Keynote: Belonging Beyond a Buzzword
Over the past couple of years, "belonging" has become an international trend in education, and equity-minded leaders have made it an explicit focus. At the same time, experts have argued that our schools and society are experiencing a crisis of belonging that is at the root of so many problems we have been experiencing in schools and beyond. Like any concept that becomes popular during a specific time, belonging runs the risk of becoming a word that people use to say the right thing without digging deeper into the problems that exist within their communities. Yet, as a primary driver of engagement and a key condition for success, there is no doubt that we must prioritize belonging for students, teachers, and anyone within the school community. This session offers a proven, comprehensive framework for nurturing belonging by developing the capacity to honor dignity in behaviors, practices, and policies.
Session I: Dignity as Action
Classrooms and schools that work for all students require a culture of dignity that honors each and every person's value and worth. (The same is true of workplaces where all staff members have the opportunity to thrive). While this is a simple idea, it's not easy. Author John Krownapple draws from the book he co-authored with Dr. Floyd Cobb, Belonging Through a Culture of Dignity, to help participants practice using The Dignity Framework for Belonging to analyze the effectiveness of behaviors, practices, and policies.
Session II: Instructional Belonging
Deepen understanding of belonging as a human need and activator of engagement, the platform for achieving academic goals, and the foundation of equity. Learn to nurture belonging in the classroom by honoring dignity within three belonging structures: interpersonal, institutional, and instructional. Apply learnings to instruction and facilitation of learning, walking away with a profound frame and pragmatic solutions for partnering with students to generate the energy for learning and success.
Don't miss this extension of our work August 17th.
EQUITY AND NEURO-AFFIRMING PERSPECTIVES IN EDUCATION
Supporting Autistic Students in The Educational Setting
Special announcement!
For the first time ever our Equity Summit will have Southern Oregon University ED 500 graduate credit available. An additional $75 fee and demonstration of learning required.