"Mental Health is Health."
This year's theme is Connection as people of all ages continue to seek out ways to cope with loneliness stemming from the pandemic and ways to support their emotional well-being when struggling with isolation. As we reflect on the past two years, and how much we have overcome, it's important to pause, and take time to reflect on how resilient we are. Our mental health is and incredibly important part of our overall health, and critical in our ability to support our families, work effectively, participate in school, and contribute to society in meaningful ways. We also use this time to break the stigma associated with mental health care. To encourage us all to talk about our own mental health and ways we support it. "We stand in solidarity with those who are experiencing mental health conditions, renewing our commitment to providing them with the support they need and deserve. We also give thanks to the dedicated mental health providers whose service and support improve the lives of so many Americans." (from Presidential Proclamation)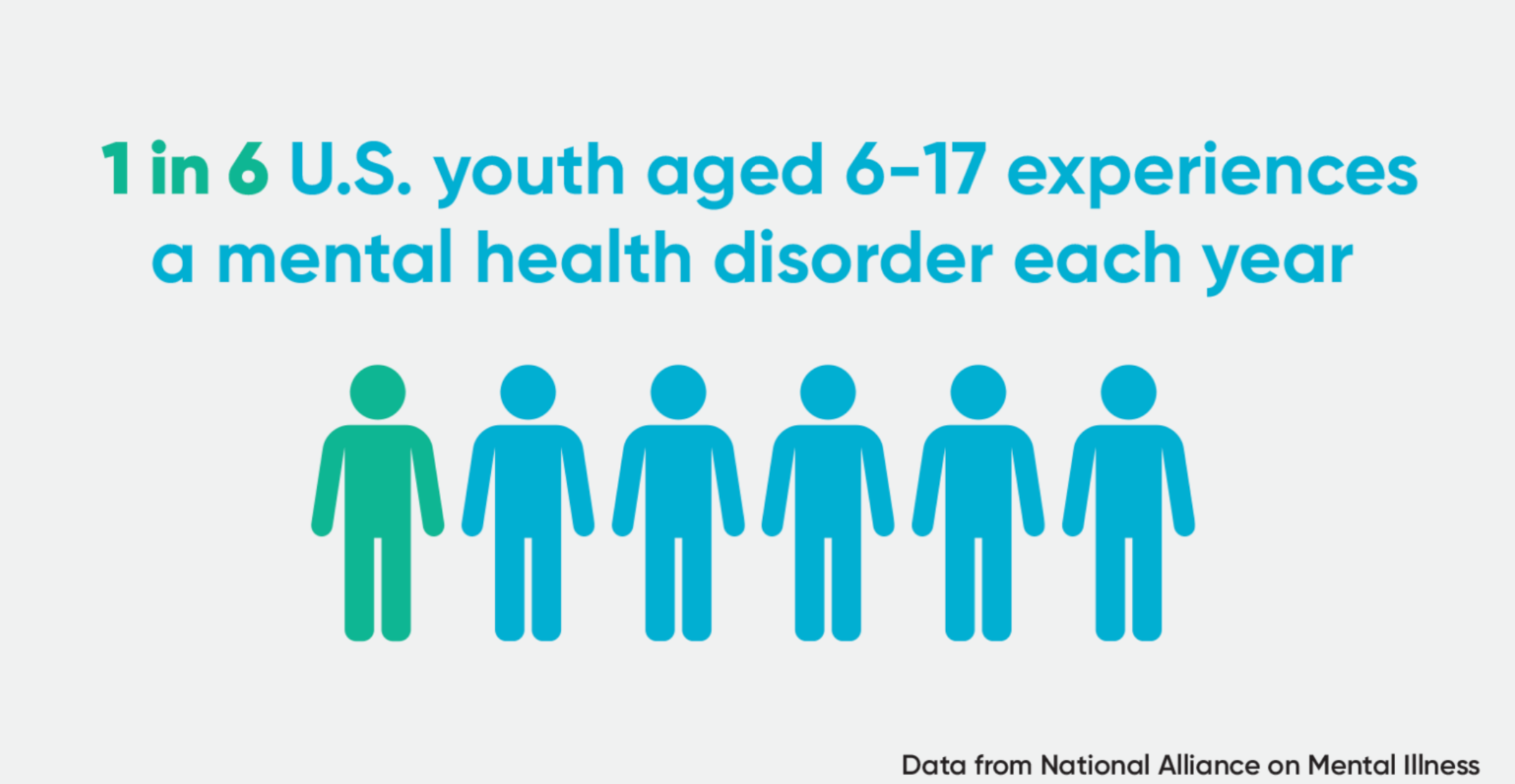 RESOURCES FOR MENTAL HEALTH AWARENESS MONTH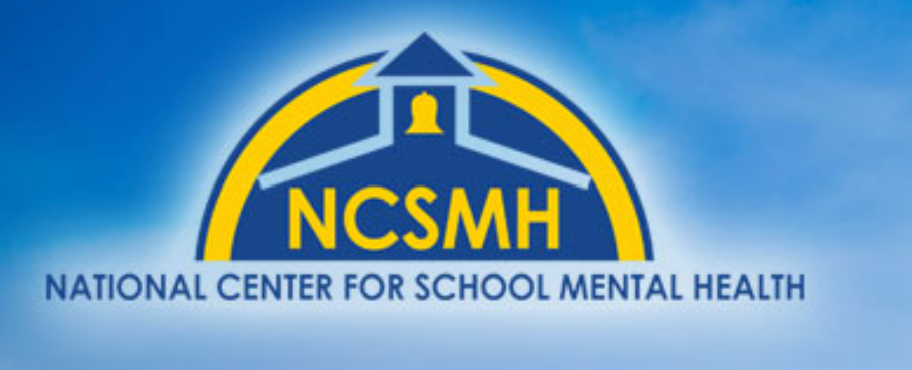 Begin conversations with your students about mental health.
You can adapt this to any age.
Imagine you're feeling angry or sad. It helps to have strategies for dealing with these emotions. Complete the activities below to find strategies that work for you.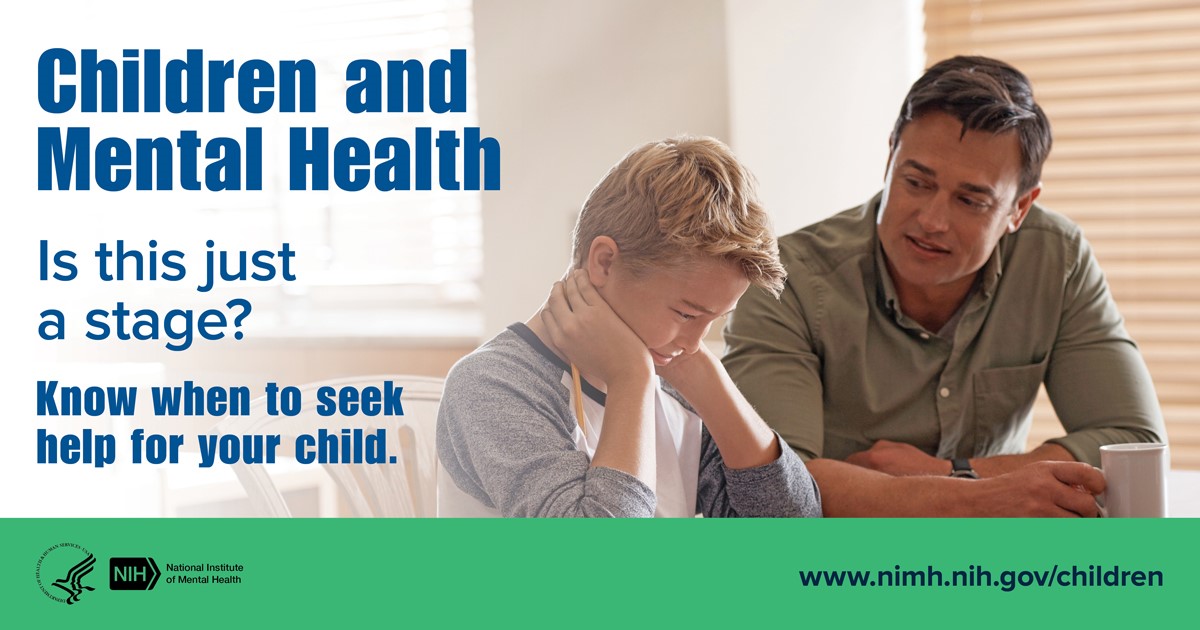 #Chatsafe: A Young Person's Guide for Communicating Safely Online About Suicide (PDF | 6.7 MB) (From Australia, but good information)
The #chatsafe guidelines have been developed in partnership with young people to provide support to those who might be responding to suicide-related content posted by others or for those who might want to share their own feelings and experiences with suicidal thoughts, feelings, or behaviors.
Before you post anything about suicide online Before you communicate online about suicide, take some time to think about why you want to share this post. Reflect on how your post could affect other people and whether or not there is a different way to communicate this information in a way that is safer or more helpful. It can also be helpful to be aware of some of the warning signs of suicide risk before you post online, as well as some of the suicide prevention resources offered by the social media or online platform you are using. For example, Facebook's Suicide Prevention Help Centre provides information on how to report suicide content to Facebook, as well as a number of resources and links to suicide helplines internationally.
Help a Friend in Need: A Facebook and Instagram Guide (PDF | 524 KB)  A brief handout on helping friends recognize online distress of peers.
Facebook and Instagram are proud to work with The Jed Foundation and The Clinton Foundation, nonprofits that work to promote emotional well-being and to share potential warning signs that a friend might be in emotional distress and need your help.
Website with lots of tips on how to talk to friends (or students) about hard subjects, because TALKING SAVES LIVES.
Nobody likes an awkward silence. But when it comes to mental health, awkward silences don't have to be a bad thing. This campaign encourages teens and young adults to embrace the awkwardness and use this moment as an opportunity to reach out to a friend. The campaign focuses on that moment to break through the awkward silence to start a conversation about how they're feeling.
Teens Finding Hope — teensfindinghope.org
Provides resources and encouragement to teens and their families affected by depression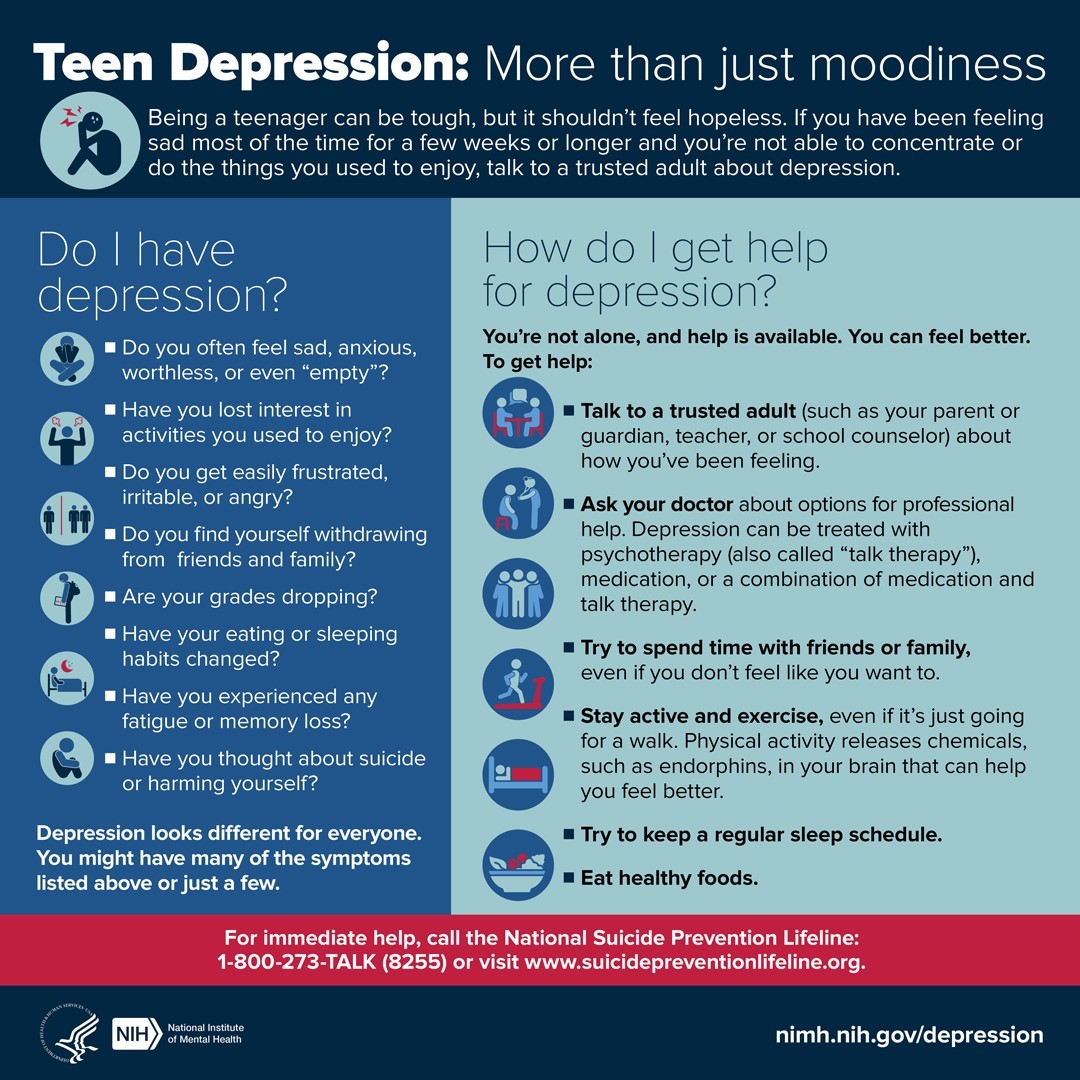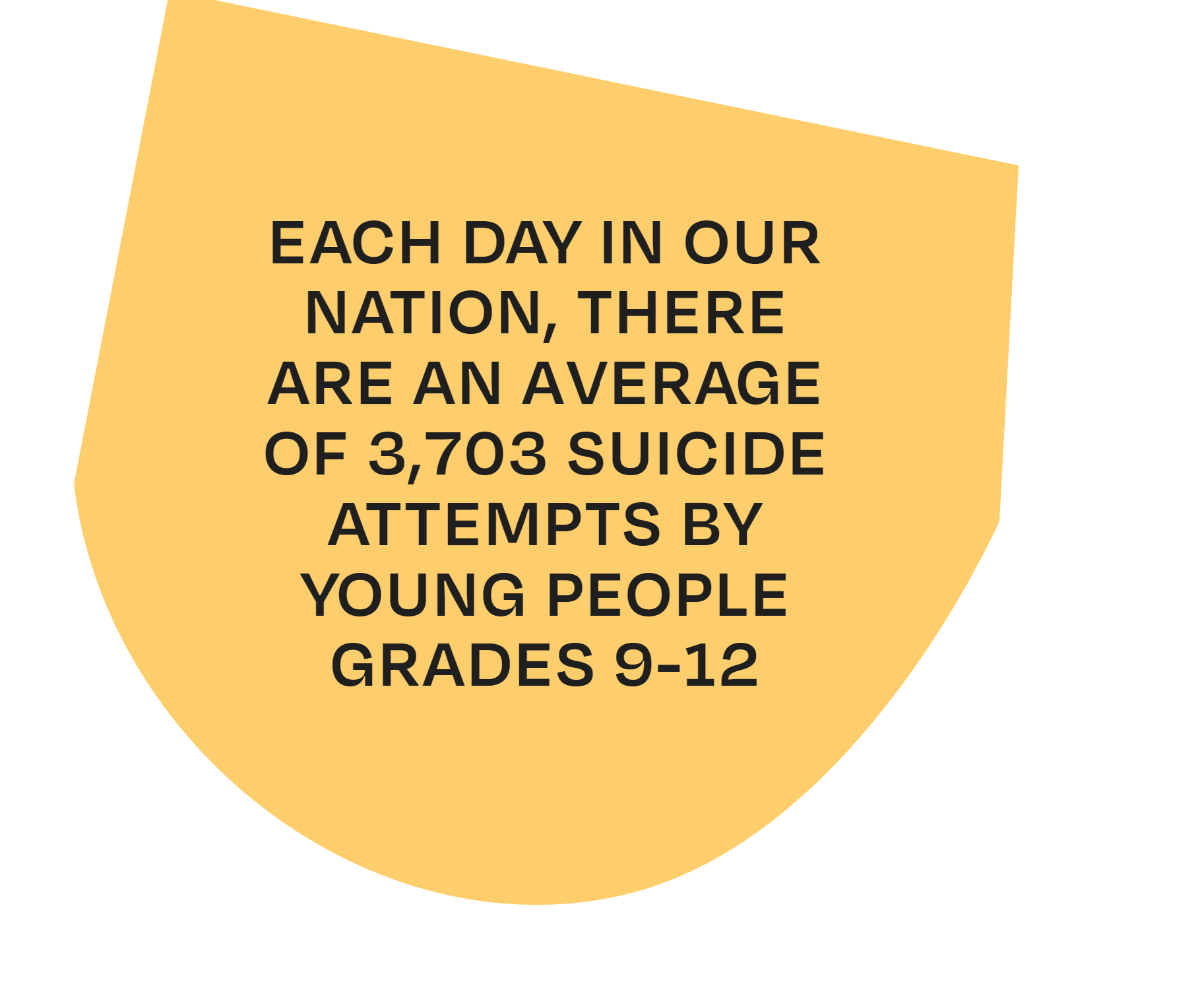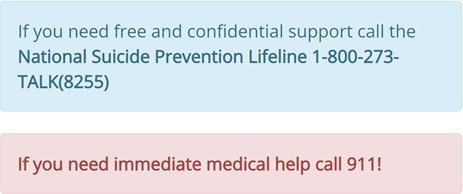 National Suicide Prevention Lifeline
The Lifeline provides 24/7, free and confidential support for people in distress, prevention and crisis resources for you or your loved ones, and best practices for professionals. If you're thinking about suicide, are worried about a friend or loved one, or would like emotional support, the Lifeline network is available 24/7 across the United States. You can call 1-800-273-TALK (8255) or chat.
For Hearing and speech impaired: 1-800-799-4TTY (4889)
En español: 1-888-628-9454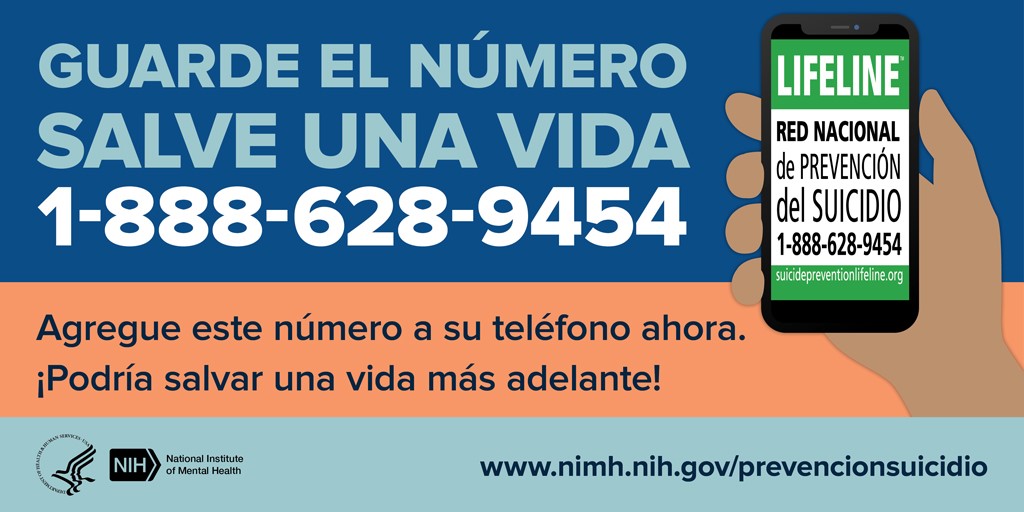 To take control of our emotional health, we have to understand it. Learn more about mental health, what influences it and ways to improve it here.
The mental health continuum:
Your mental health experiences are valid. Mental health can range from feeling good and thriving to unhealthy situations or conditions that can negatively impact our quality of life and overall wellness if left unaddressed. We all experience a range of mental health experiences and move throughout this continuum throughout our lives.
Mental Health America (MHA) – founded in 1909 – is the nation's leading community-based nonprofit dedicated to addressing the needs of those living with mental illness and to promoting the overall mental health of all.
We know that around half of all people in the U.S. will meet the criteria for a diagnosable mental health condition at some point in their lives. We also know that communities who are targeted by racism, homophobia, transphobia, sexism, and other forms of systemic oppression and violence can face an even heavier mental health burden because of these harms.
Our toolkit provides free, practical resources, available here in both English and Spanish, to introduce mental health topics like recognizing warning signs, knowing the factors that can lead to mental health conditions, maintaining mental wellness, and seeking help for mental health.
National Alliance on Mental Illness (NAMI)—  nami.org
An association of more than 500 local affiliates who work in your communities to raise awareness and provide support and education.
Crisis Text Line
Text Line is free, 24/7 support for those in crisis. Text 741741 from anywhere in the U.S. to text with a trained Crisis Counselor. Crisis Text Line trains volunteers to support people in crisis. With over 79 million messages processed to date, they are growing quickly, but so is the need.
Oregon YouthLine: 1-877-968-8491  — oregonyouthline.org
YouthLine reaches teens throughout Oregon with teen to teen text, chat, and phone line. YouthLine offers a free, confidential, and safe way to work out challenging issues with another teen who will listen without judging.
Teens are here to talk, text, or email from 4pm-10pm 7 days a week (and adults are available by phone 24/7.)
Trevor Lifeline 
The Trevor Project is the leading national organization providing crisis intervention and suicide prevention services to lesbian, gay, bisexual, transgender, queer, and questioning (LGBTQ) young people under 25. The TrevorLifeline is a crisis intervention and suicide prevention phone service available 24/7 at 1-866-488-7386.
TrevorText is available by texting "START" to 678678. (M-F Noon–7pm PT)
Chat – thetrevorproject.org/get-help-now (7 days Noon–7pm PT)
TrevorSpace is an online international peer-to-peer community for LGBTQ young people and their friends.
Veterans Crisis Line
The Veterans Crisis Line is a free, confidential resource that's available to anyone, even if you're not registered with VA or enrolled in VA health care. The caring, qualified responders at the Veterans Crisis Line are specially trained and experienced in helping veterans of all ages and circumstances; many of the responders are veterans themselves. If you're a veteran in crisis or concerned about one, there are caring, qualified VA responders standing by to help 24 hours a day, 7 days a week. Call 1-800-273-8255 and press 1 or text 838255.